Bob Pease is not just an electrical engineer
He is definitely also a magician
Linux Device Drivers, 3rd Edition (it's free!) →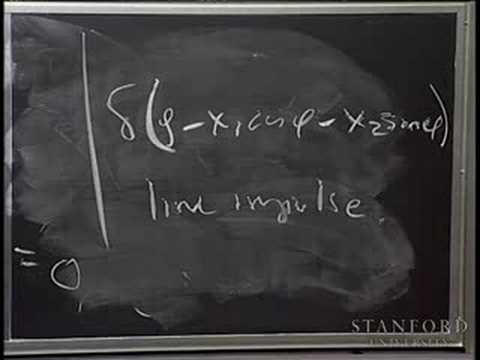 USB host on android
Attaching a broadcast receiver at runtime for the USB_DEVICE_ATTACHED event doesn't work in 4.1.2. See here. Intent filter method works but has a deadlock bug in the usb subsystem. Lovely.
ADS1118 problem solving
1. If you continuously update the configuration register and read it at the same time, the device will lock up. 2. Make sure you are using SPI with negative edge stable polarity 3. It takes about 3ms to switch the mux between channels; it will only switch after all of the pending conversions are complete What is it? one of these.
Prior HK101 motorised microscope stage pinout
DB25 connector: 1 - first coil in x stepper, A+ 2 - second coil in x stepper, B+ 3 - limit switch 1 for x axis (NC) 4 - limit switch 2 for x axis (NC) 5 - first coil in y stepper, A+ 6 - second coil in y stepper, B+ 7 - limit switch common for y axis 14 - first coil in x stepper, A- 15 - second coil in x stepper, B- 16 - limit switch common for x axis 17 - first coil in y stepper, A- ...
"Three weeks in the lab will save you a day in the library every time"
– R. Stanley Williams
NASA research on lead-free solder →
One interesting point: lead can only enter the body by inhalation (it boils at ~1700C) and by ingestion.
"Probes are vital to oscilloscope measurements. To understand how vital,..."
– Tektronix Probe Fundamentals
"In this world, Elwood, you must be oh-so-smart or oh-so-pleasant. Well, for..."
– From the play Harvey
Pandora is live in Australia! →
Been waiting a long, long time for this
South: schema migrations for Django →
Pretty sure this should be built in, but I suppose they have their reasons.
The innocuous 'inline' keyword →
Some love it, some hate it. I personally think it is useful, but one must always be careful with these sorts of compiler features.
Xilinx and Digilent release a low cost Zynq kit →
Exciting stuff! The Zynq is a dual core ARM A8 merged with an FPGA. This is the way general purpose CPUs will go once we hit the point of diminishing returns for the number of cores. Also, PetaLogix builds the Linux gear for it; UQ represent!
walter lives →
hey overdetermined RLC equations, take this!
DSA815-TG: 1.5GHz spectrum analyser with tracking... →
Oh Rigol, why you make so many things I want ?
STM32F0: actually, they are pretty neat
80uA per MHz? Even my grandmother can run a micro with that
iOS development: pretty cool
Although I do not enjoy wearing out my square bracket keys, Apple definitely have this UI stuff down.
note to self
when using GCC to do all-in-one linking, the order of library flags matters.
STM32F4 compiling under linux (with hardfloat!)
Get a patched version of summon-arm-toolchain clone https://github.com/jeremyherbert/stm32-templates cd to the "stm32f4-discovery" folder run make enjoy hardware floating point support To add hardfloat support to your own projects, use the compiler flags: -mcpu=cortex-m4 -mthumb-interwork -mfloat-abi=hard -mfpu=fpv4-sp-d16
STM32VL Discovery experiments
Picked this board up a while back and decided to start playing with it. They do *not* make it easy to use open source tools (or provide decent documentation).
FPGAs are really cool
it's so refreshing to do digital signalling without having to use interrupts.
interrupts are not to be messed with
I came across an interesting bug while working with one of my students today. His AVR would continuously reset unless interrupts were switched off, but he needed them on for his project. This might seem pretty baffling (it was to me for a few minutes), but if you sit down and think about the code from an assembly perspective it should be obvious what was going on. Try and work it out! ...
laser-related epiphany
just realised how the optics in a laser cutter works. Laser tube is mounted parallel to the gantry/gantry rail attachments with 3 mirrors: one 45 degree which redirects the beam from the laser tube down the gantry rail, one 45 degree on the gantry which redirects the beam across the gantry and one rotated 45 degrees down the z axis to redirect the beam into the material to be cut. bloody sickness...
sick, in bed
time to give my kindle a proper run through
just put an SSD in my macbook
Not buying another computer without an SSD. The performance boost is ridiculous.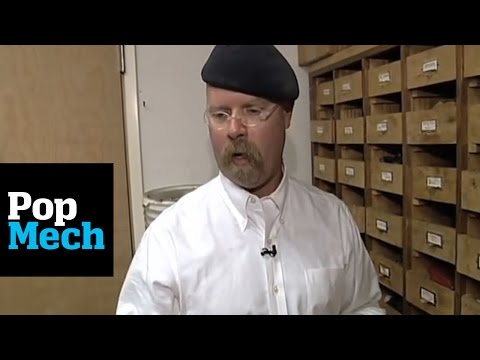 a fun trick to play on your friendly sysadmin/user
find a video on youtube you know they will recognise use your favourite youtube downloading mechanism (I used catchvideo) put the flv somewhere you know append the following to their .bashrc: resize -s 60 170 ; mplayer -vo caca -framedrop -quiet -really-quiet -loop 0 /home/bob/video.flv wait for them to log in with putty enjoy keep on truckin' jozza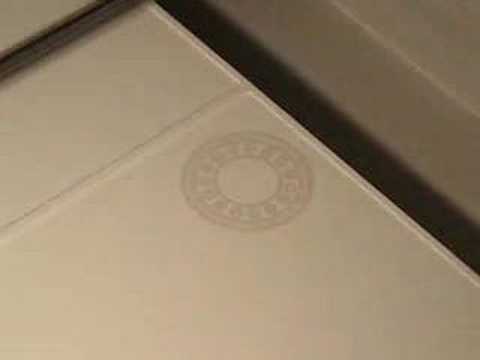 EEVblog #143 – Agilent 2000 X Series Infiniivision... →
50k waveforms/s, 4 channel analog, 8 channel digital, inbuilt function gen, 8.5 inch screen. oh dear I want one so badly.
looking for pictures/drawings of the internals of...
more specifically, the optics at the business end of the laser tube and the servo gearboxes. Thanks internet!
just gave johnson 2 buzza
paying back my bruzza
grr dhl
please knock on the door instead of just leaving a card, I want my cnc parts!
1 tag
where do i type things
oh here